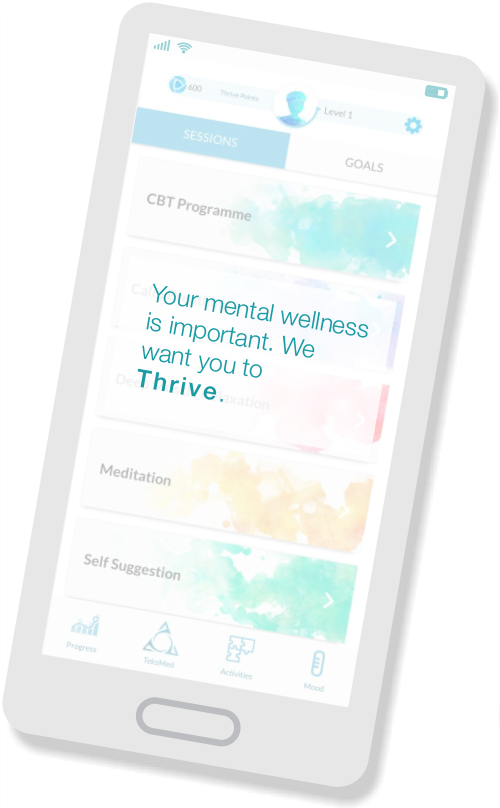 Start Thriving today!
Mental health support available anytime, anywhere, at the touch of a button.
Includes
Cognitive Behavioural Therapy Program
Breathing and Muscle Relation Exercises
Meditation Assistance
Daily Mood Assessments
Goal System and Progress Tracking
…and much more!
You're amazing… we want you to stay that way.™
Complete the form below and a member of the TeksMed team will reach out to you and coordinate access to QuikCare Thrive for your organization.
TeksMed is excited to offer exclusive access to QuikCare Thrive, a mental wellbeing app that can help you maintain and improve a healthy mind. Cultivate productive routines, establish personal goals, and enhance your overall mental wellbeing through a variety of helpful exercises and resources.