QuikCare Thrive
Taking care of your employees' mental health is just as important as supporting their physical health
QuikCare Thrive
Taking care of your employees' mental health is just as important as supporting their physical health
Approximately one in four people will suffer from a mental health condition in their lifetime. More than that, nearly everyone regularly experiences some form of stress or anxiety. We can all feel like things are getting on top of us, and could use a little extra support with life's daily struggles.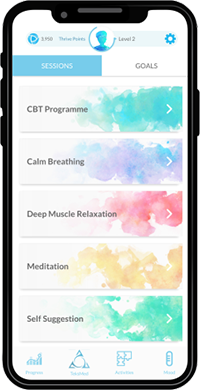 Introducing QuikCare Thrive
TeksMed is excited to introduce QuikCare Thrive, a collaboration with Thrive Therapeutic Software Ltd. designed to provide 24/7 mental health support.
QuikCare Thrive provides exclusive access to an app-based self-driven platform that will allow users to access mental health support, information and coping techniques, anytime and anywhere.
Training your mind to build resilience against stress and common mental health conditions has never been so easy!
Created by a team of mental health professionals, Thrive is a clinically proven mental wellbeing app
for employees to build resilience against stress, anxiety and depression.
No need to sit on waiting lists or travel to an in-person appointment; support is available through the touch of a button.
Prevention
Based on user feedback, Thrive creates personalized goals in order to reduce risk factors. Daily activities are suggested to improve resilience and general wellbeing. Stress reducing techniques and fun, distracting games help to keep users in a positive mental state.
Screening
Thrive uses clinically validated questionnaires to detect depression and anxiety. Users are presented regularly with the opportunity to submit information about mood, stressors, and circumstances, which are then used to identify negative thought patterns.
Self-management
Users are provided with a variety of activities, relevant information and appropriate techniques to self-manage their condition. The support presented by Thrive is available anytime they feel they need help, at the touch of a button.
CBT Program
This structured program teaches the basic skills that everyone can benefit from to have greater understanding and ability to manage emotions, behaviour and thoughts. It provides insight and an ability to make higher quality decisions to manage the challenges of everyday life.
Mood Meter
Start every day tracking your mood. Based on your results you will be recommended different activities. It records your results so you can look back and see what works for you. The more you use it the more personalized it becomes.
Goal System
Based on the challenges you face, the app will recommend you different goals: an activity in the app for resilience, a physical or social activity and one that is focusing your personal challenges.
Relaxation Techniques
There are five relaxation techniques within the app, calm breathing, deep muscle relaxation, meditation, self suggestion, and applied relaxation. You can try them all out and see what works best for you.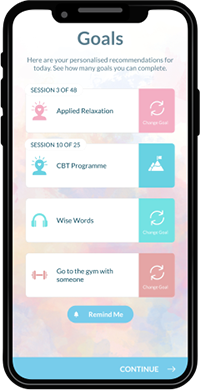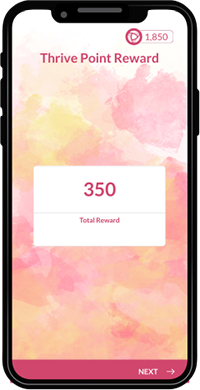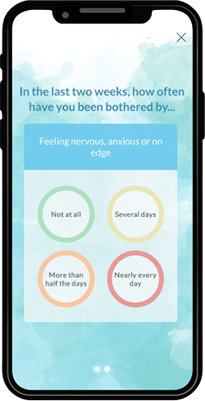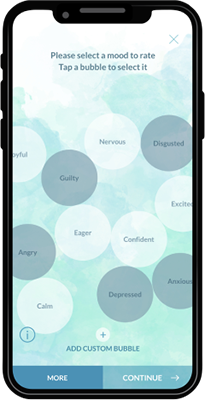 and we will reach out to coordinate access to QuikCare Thrive
LOOKING FOR MORE INFORMATION?
Download our complete QuikCare Thrive Brochure